White River Land
---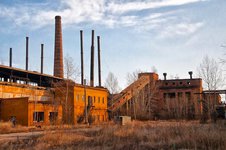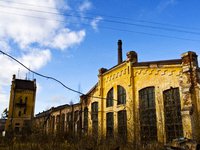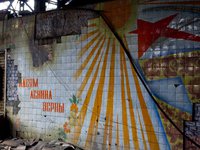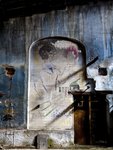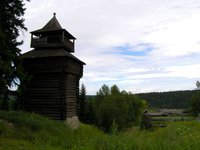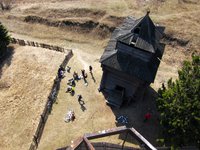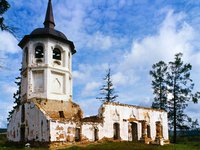 ---
A visit to the forgotten Belsko-Sretenskaya settlement. We will go through the valley of Angara River to the old Usolye-Sibirskoye. On the way we will visit the Kazan church in the village of Telma - the most beautiful temple in the classic style on the territory of Eastern Siberia. Then we will get acquainted with the rarest monument of architecture - the complex of the Hajtinsky porcelain factory. But the most interesting thing awaits us in the final part of the trip, when we will see the only wooden tower in the world that is saved at its original place at the picturesque and cozy village of Belsk. The tour will ends after visit to the local museum of local lore.

Main attractions: Kazan church in the village of Thelma, Monument of industrial architecture Haitinsk porcelain factory, Watchtower of Belsk wooden fortress, Candlemas Church in Belsk.

Visit to the museum: State Museum of Local History in the town of Belsk.

The price includes:
the price of ticket to the museum,
rent of comfortable transport for 8 hours,
service of a qualified guide for 8 hours.
one-time meals at the territory of Usolye-Sibirskoe.
Restriction on age: the excursion is not recommended for persons under the age of 12 years.

Attention! In connection with the bad quality of roads on the way from Misheljovka to Belsk, the tour is carried out by buses with a capacity of up to 35 seats.
---
---
Price list:
| | | | | | | | | | | | | | |
| --- | --- | --- | --- | --- | --- | --- | --- | --- | --- | --- | --- | --- | --- |
| Number of people in the group | 1 | 2 | 3 | 4 | 5 | 6 | 7-10 | 11-13 | 14-18 | 19-23 | 24-32 | 33-39 | 40-49 |
| Adult, RUB | 17640 | 9030 | 6150 | 5120 | 4180 | 3550 | 3180 | 2890 | 2470 | 1990 | 1920 | 1650 | 1550 |
| School, RUB | 17550 | 8930 | 6060 | 5030 | 4090 | 3460 | 3090 | 2790 | 2380 | 1890 | 1820 | 1560 | 1450 |
---