Slyudyanka – the mistress of Khamar-Daban
---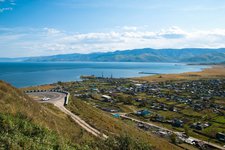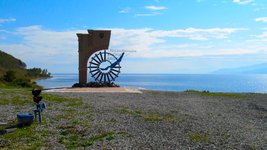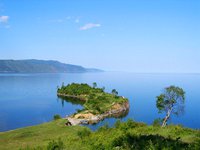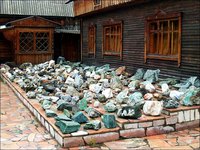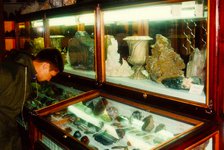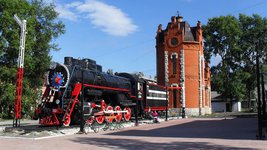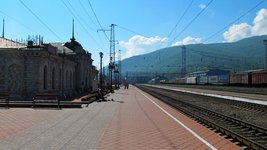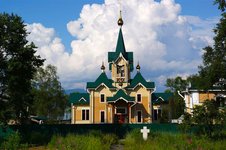 ---
A trip to the mineralogical pearl of Siberia called Slyudyanka village. Our way will pass the famous Round-Baikal tract, which will lead us to the symbolic beginning of Baikal - the Shaman Cape, where we will take a walk. During the trip we will visit the interesting local history museum in the village of Kultuk, as well as the largest private mineralogical museum in Russia named after Valery Zhigalov. We will not ignore the world's only station fully faced with marble in the village of Slyudyanka, along with a complex of station buildings, which are the pride of Russian railways.

Main attractions: Moty pass, Angasolskaya loop, Memorial Stele at the beginning of the Circum-Baikal Railway, Kultuk volcano, St. Nicholas Church in the village of Kultuk, Shaman cape, Kultuk swamps, Poland Water Tower Building, railoroad station building of Slyudyanka, only one in Russia monument to prince Michael Khilkov, St. Nicholas church in Slyudyanka.

Visit to the museum: School Local History Museum in the village of Kultuk, Mineralogical Museum named after V.A. Zhigalov in the village of Slyudyanka.

The cost of the tour includes:
the price of admission to the museum,
rent of comfortable transport for 8 hours,
service of a qualified guide for 8 hours,
one-time meal in the village of Slyudyanka.
Restriction on age: the excursion is not recommended for persons under the age of 7 years.
---
---
Price list:
| | | | | | | | | | | | | | |
| --- | --- | --- | --- | --- | --- | --- | --- | --- | --- | --- | --- | --- | --- |
| Number of people in the group | 1 | 2 | 3 | 4 | 5 | 6 | 7-10 | 11-13 | 14-18 | 19-23 | 24-32 | 33-39 | 40-49 |
| Adult, RUB | 13650 | 7170 | 5000 | 4330 | 3600 | 3100 | 3040 | 2990 | 2600 | 2160 | 2090 | 1840 | 1730 |
| School, RUB | 13450 | 6960 | 4800 | 4130 | 3400 | 2900 | 2840 | 2790 | 2400 | 1960 | 1890 | 1630 | 1530 |
---