Urik - the capital of the Decembrists
---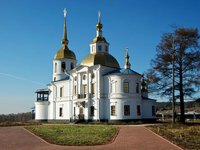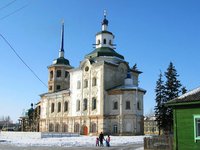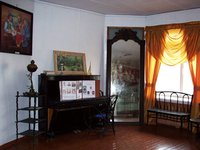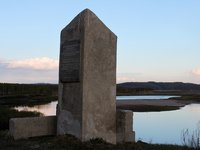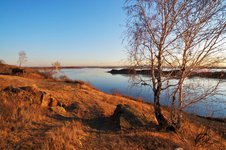 ---
The most interesting roundabout route along the Kuda River valley, where many famous participants of the Decembrist uprising resided in the settlement. We will visit the local museum, where many things of that distant era are kept, which are depicting the life of the exiles. We will definitely visit the grave of Nikita Muravyov, the chief ideologist of the Northern Society of the Decembrists at the Spasskaya Church in the village of Urik. We will drive through the streets of old Ust-Kuda village and see the Kazan church. In the final part of the excursion we will admire the beautiful Angara landscapes at the mouth of the river Kuda on the famous "Kamchatnick" - a favorite recreation place for many Decembrists.

Duration: 5 hours.

Main attractions: Church of the Savior in the village of Urik, Kazan church in the village of Ust-Kuda, historical landscape monument "Kamchatnik".

Visit to the museum: Local History Museum named after N.V. Petrotchin in the village of Urik.

The cost of the tour includes:
the price of admission to the museum,
rent of comfortable transport for 5 hours,
service of a qualified guide for 5 hours
Restriction on age: the excursion is not recommended for persons under the age of 12 years.
---
---
Price list:
| | | | | | | | | | | | | | |
| --- | --- | --- | --- | --- | --- | --- | --- | --- | --- | --- | --- | --- | --- |
| Number of people in the group | 1 | 2 | 3 | 4 | 5 | 6 | 7-10 | 11-13 | 14-18 | 19-23 | 24-32 | 33-39 | 40-49 |
| Adult, RUB | 8320 | 4260 | 2900 | 2670 | 2230 | 1900 | 1750 | 1250 | 1170 | 990 | 870 | 730 | 660 |
| School, RUB | 8250 | 4190 | 2840 | 2540 | 2170 | 1830 | 1680 | 1180 | 1100 | 920 | 800 | 660 | 600 |
---