Ust-Orda National Museum
---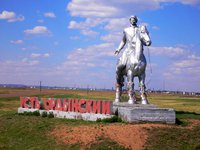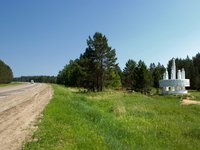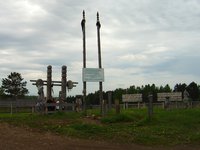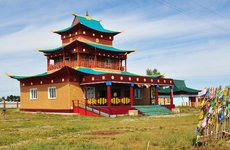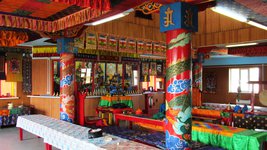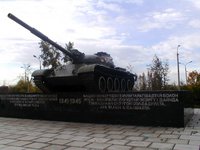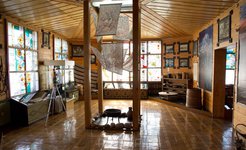 ---
A journey to the sources of the Buryat ethnos, to the sacred rich land - Bayandida. We will visit one of the best local history museums of the Irkutsk region and for a few hours we will plunge into the life of one of the most mysterious tribes of this region. During the trip we will visit a real shaman and the Buddhist datsan Tubden Darzhalin in the village of Ust-Ordynsky, we will try to hold an ancient rite of barisans on the sacred Mount Kapsal. We have to remember the forgotten names of the greatest representatives of the Buryat nation.

Duration: 5 hours.

Main attractions: Kurykan stronghold and the sanctuary of Mount Capsali, Sculpture "Rider" at the entrance to the village of Ust-Ordynsky, Buddhist Datsan Tubden Darzhalin in the village of Ust-Ordynsky, Museum of Ekhirit-Bulagat district in Ust-Ordynsky.

Visit to the museum: National Museum of Ehirit-Bulagat district.

The cost of the tour includes:
the price of admission to the museum,
one-time meal during the excursion (tasting of the buzas)
shaman services,
rent of comfortable transport for 5 hours,
service of a qualified guide for 5 hours.
Restriction on age: the excursion is not recommended for persons under the age of 7 years.
---
---
Price list:
| | | | | | | | | | | | | | |
| --- | --- | --- | --- | --- | --- | --- | --- | --- | --- | --- | --- | --- | --- |
| Number of people in the group | 1 | 2 | 3 | 4 | 5 | 6 | 7-10 | 11-13 | 14-18 | 19-23 | 24-32 | 33-39 | 40-49 |
| Adult, RUB | 13250 | 6830 | 4690 | 3920 | 3220 | 2750 | 2480 | 1920 | 1680 | 1390 | 1330 | 1160 | 1090 |
| School, RUB | 13180 | 6760 | 4620 | 3860 | 3150 | 2690 | 2410 | 1850 | 1620 | 1320 | 1260 | 1090 | 1030 |
---