Journey to Lukomorye
---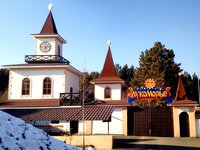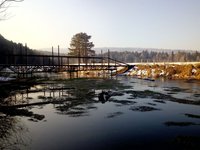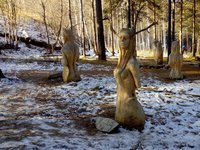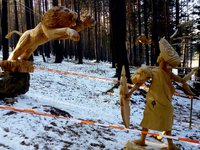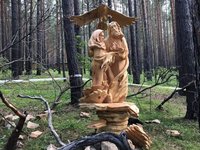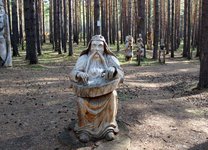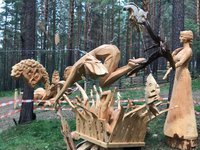 ---
Journey to the dreamland "Lukomorye" among the evergreen forests on the bank of the ice-free river Oda in the foothills of the Eastern Sayans. We will see about 200 wooden sculptures, transferred as if they were from the pages of old fairy tales. Together we will try to unravel the deep meaning that their creators, the best Russian and foreign woodworkers, invested in these images.

Duration: 4 hours.

Visit to the museum: Park of wooden sculpture "Lukomorye".

The cost of the tour includes:
price of entrance ticket to the park,
rent of comfortable transport for 4 hours,
service of a qualified guide for 4 hours.
Restriction on age: none.

Attention! Children's ticket is valid for children under 10 years old.

The excursion can be combined with a visit to: the "Pilgrim" air adventure rope-park (+250 rubles), lunch at the "Tavern of Joy" (+ 370 rubles), the "Wonderland" scientific entertainment show (+ 350 rubles), the entertainment program "12 months: Autumn "(+ 1400r.), New Year entertainment program" Shurum-Burum "(+ 1500rub.).
---
---
Price list:
| | | | | | | | | | | | | | |
| --- | --- | --- | --- | --- | --- | --- | --- | --- | --- | --- | --- | --- | --- |
| Number of people in the group | 1 | 2 | 3 | 4 | 5 | 6 | 7-10 | 11-13 | 14-18 | 19-23 | 24-32 | 33-39 | 40-49 |
| Adult, RUB | 9060 | 4670 | 3200 | 2670 | 2190 | 1870 | 1680 | 1540 | 1330 | 1080 | 1050 | 900 | 860 |
| School, RUB | 8990 | 4600 | 3140 | 2610 | 2130 | 1810 | 1620 | 1470 | 1260 | 1000 | 980 | 840 | 790 |
---