Museum of Russian Columbus
---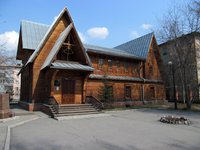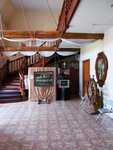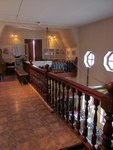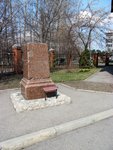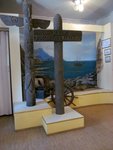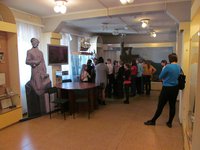 ---
Excursion to the only museum in Russia dedicated to Russian America in the city called Shelekhov. During the trip we learn about those people whose names were left behind the scenes of history. Gregory Shelikhov, who gained the glory of Russian Columbus and joined more than a million square kilometers of land without a fighting, the man who dared to master the territory of a new continent by his own will. Alexander Baranov is a Kargopol merchant who opened the first glass production in Russia on the banks of the Angara River and was recognized as the permanent King of Alaska. Innokentiy Veniaminov – the saint from Irkutsk region, who by the strength of sincerity and goodness conquered the hearts of the unruly Aleuts and Tlinkets. We will see those few exhibits which keep the memory of the life of that great explorers, fighters from Irkutsk for the prosperity of the Russian land.

Duration: 3 hours.

Visit to the museum: City Museum named after GI Shelikhov in the city of Shelekhov.

The price includes:
the price of ticket to the museum,
rent of comfortable transport for 3 hours,
service of a qualified guide for 3 hours.
Restriction on age: the excursion is not recommended for persons under the age of 7 years.

The excursion can be combined with a visit to: a fast food cafe (+150 rubles), a water park in the Shelekhov (+200 rubles).
---
---
Price list:
| | | | | | | | | | | | | | |
| --- | --- | --- | --- | --- | --- | --- | --- | --- | --- | --- | --- | --- | --- |
| Number of people in the group | 1 | 2 | 3 | 4 | 5 | 6 | 7-10 | 11-13 | 14-18 | 19-23 | 24-32 | 33-39 | 40-49 |
| Adult, RUB | 6290 | 3180 | 2140 | 1930 | 1560 | 1310 | 1190 | 920 | 830 | 670 | 600 | 500 | 450 |
| School, RUB | 6250 | 3150 | 2100 | 1900 | 1530 | 1280 | 1160 | 890 | 790 | 640 | 570 | 470 | 420 |
| Preschool, RUB | 6240 | 3130 | 2090 | 1880 | 1500 | 1260 | 1140 | 870 | 780 | 620 | 560 | 450 | 400 |
---