Angarsk Clock Museum
---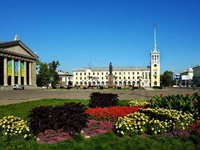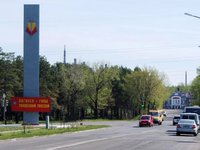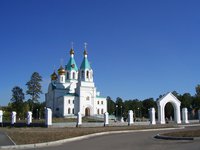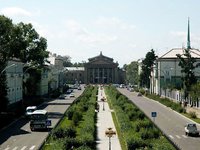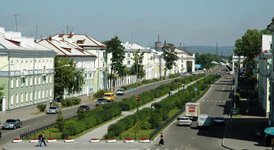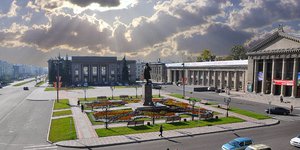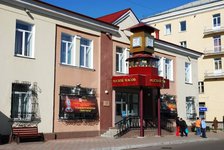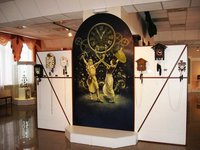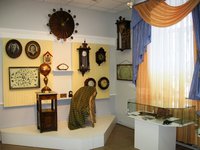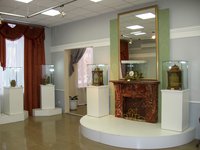 ---
Journey to the only museum of clocks in Russia, where you can see and hear how time was born, how it found its embodiment with the development of civilization. On the way we will talk about the history of the Moscow tract – that once been the longest in the world, and of course we will speak about the origin of the city of Angarsk – which once been Asia's largest industrial zone.

Main attractions: Meget radio tower, Angara clock tower, Petrochemists Park, Clock Museum, Holy Trinity cathedral of Angarsk, Museum of Victory.

Duration: 4 hours.

Visiting the museum: Angarsk city museum of clock named after Pavel Kurdyukov.

The cost of the tour includes:
rent of comfortable transport for 3 hours,
service of a qualified guide for 3 hours.
the price of admission to the museum.
Restriction on age: the excursion is not recommended for persons under the age of 7 years.

The excursion can be combined with a visit to: fast food cafe (+150 rubles), an ice cream factory "Angaria" (+ 500 rubles), an Angarsk children's contact zoo (+ 150/200 rubles.), Museum of Victory in Angarsk (+ 100/150 rubles).
---
---
Price list:
| | | | | | | | | | | | | | |
| --- | --- | --- | --- | --- | --- | --- | --- | --- | --- | --- | --- | --- | --- |
| Number of people in the group | 1 | 2 | 3 | 4 | 5 | 6 | 7-10 | 11-13 | 14-18 | 19-23 | 24-32 | 33-39 | 40-49 |
| Adult, RUB | 7370 | 3820 | 2640 | 2250 | 1860 | 1590 | 1440 | 1260 | 1100 | 920 | 880 | 770 | 720 |
| School, RUB | 7300 | 3750 | 2570 | 2180 | 1790 | 1530 | 1380 | 1200 | 1040 | 850 | 800 | 700 | 650 |
| Preschool, RUB | 7190 | 3650 | 2460 | 2080 | 1680 | 1420 | 1270 | 1090 | 930 | 740 | 700 | 590 | 550 |
---