Baikal Jungle
---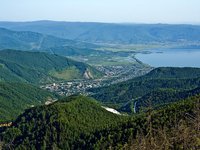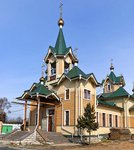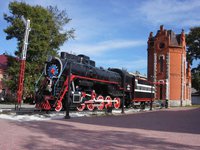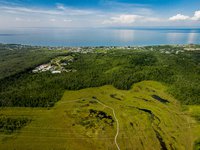 ---
Journey to the famous "Baikal jungle" at the foot of the ancient mountain massif of Eurasia - Khamar-Daban ridge. We will pass through the ridges of the Olkha Plateau along the ancient Circum-Baikal Route to the southern point of Lake Baikal. From there, our acquaintance with the south-eastern part of the Baikal coast will begin. Having passed Slyudyanka, we will find ourselves at the famous ski resort "Sobolinaya Mountain". Further our way will continue to mysterious warm lakes on the Snowy River, where a delicious lunch will awaits us. From there we will drive further to the village of Tankhoi, where we will visit the Baikal Biosphere Reserve will take place. After excursion in the local museum, we will walk along the famous "Baikal Jungle" along the eco-trail "Cedar Alley". After dinner, we will start the return trip home.

Duration: 13 hours.

Main attractions: Moty pass, Angasolskaya loop, Shaman cape, Kultuk swamps, ski resort "Sable Mountain", Langutaysky threshold on the river Khara-Murin, Lake Emerald, Warm and Fabulous (Dead), eco-trail "Cedar Alley".

Visiting the museum: Museum of Nature of the Baikal Biosphere Reserve, Eco-trail "Cedar Alley".

Restriction on age: none.

The price includes:
rent of comfortable transport for 13 hours,
service of a qualified guide for 13 hours.
Two meals during the excursion.
Entrance tickets to museums.
Recreational fees for visiting nature conservation areas.
Restriction on age: the excursion is not recommended for persons under the age of 12 years.
The excursion can be combined with a visit to: Sable Mountain ski resort (in winter, + 500 rubles), Observation platform "Height 900" (+ 350 rubles).

Attention! The changes are possible in the time of the excursion program, in the order of displaying of attractions, as well as in the order of stops along the route on a will of implementer.
---
---
Price list:
| | | | | | | | | | | | | | |
| --- | --- | --- | --- | --- | --- | --- | --- | --- | --- | --- | --- | --- | --- |
| Number of people in the group | 1 | 2 | 3 | 4 | 5 | 6 | 7-10 | 11-13 | 14-18 | 19-23 | 24-32 | 33-39 | 40-49 |
| Adult, RUB | 27640 | 15140 | 10970 | 9400 | 8050 | 7140 | 6600 | 6300 | 5660 | 4940 | 4870 | 4480 | 4340 |
| School, RUB | 27100 | 14600 | 10430 | 8860 | 7500 | 6600 | 6060 | 5760 | 5120 | 4400 | 4330 | 3940 | 3800 |
---