Experimentarium
---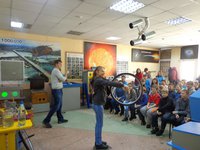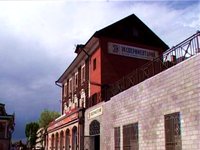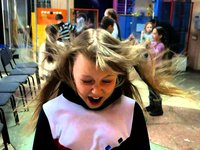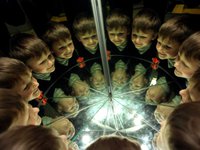 ---
An experimentarium or a museum of living science, where everyone, regardless of age, can feel like a scientist who recognize the secrets and laws of the world around him. We learn what the seemingly simple laws of physics are in action. In addition, we will know about the world of the starry sky, visit all the main planets of the solar system and feel like inhabitants of the Earth.

Duration: 3 hours.

Visit to the museum: Experimentarium.

The cost of the tour includes:
the price of the entrance ticket to the Experimentarium,
rent of comfortable transport for 3 hours,
service of a qualified guide for 3 hours.
Restriction on age: none.
---
---
Price list:
| | | | | | | | | | | | | | |
| --- | --- | --- | --- | --- | --- | --- | --- | --- | --- | --- | --- | --- | --- |
| Number of people in the group | 1 | 2 | 3 | 4 | 5 | 6 | 7-10 | 11-13 | 14-18 | 19-23 | 24-32 | 33-39 | 40-49 |
| Adult, RUB | 5380 | 2950 | 2140 | 2040 | 1730 | 1530 | 1450 | 1150 | 1100 | 990 | 920 | 830 | 790 |
| School, RUB | 5330 | 2900 | 2090 | 1980 | 1680 | 1480 | 1390 | 1090 | 1040 | 930 | 860 | 780 | 740 |
---