Museum "Window to Asia"
---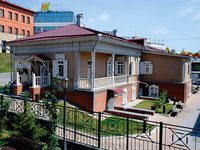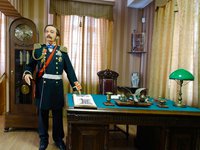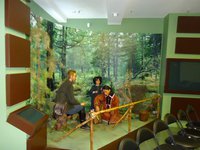 ---
Immersion in the amazing history of establishing relations between Siberia and the Ancient East. The city of Irkutsk has become a window to Asia since its appearance on the map of Russia. And no wonder, because all possible migration routes crossed here. We will see a part of the Oriental exhibits, which haven't became the property of the capital's museums. Part of the exposition will tell us about the Irkutsk governor-general from the friend of Peter I the talented Swede named Lorenz Lang and ending with the famous Count Nikolai Muravyov-Amurskiy.

Duration: 3 hours.

Visit to the museum: exposition of the Irkutsk regional museum of local lore "Window to Asia".

The cost of the tour includes:
the price of admission to the museum,
rent of comfortable transport for 3 hours,
service of a qualified guide for 3 hours.
Restriction on age: the excursion is not recommended for persons under the age of 12 years.
---
---
Price list:
| | | | | | | | | | | | | | |
| --- | --- | --- | --- | --- | --- | --- | --- | --- | --- | --- | --- | --- | --- |
| Number of people in the group | 1 | 2 | 3 | 4 | 5 | 6 | 7-10 | 11-13 | 14-18 | 19-23 | 24-32 | 33-39 | 40-49 |
| Adult, RUB | 5070 | 2640 | 1830 | 1730 | 1420 | 1220 | 1130 | 830 | 790 | 680 | 600 | 520 | 480 |
| School, RUB | 5000 | 2570 | 1760 | 1660 | 1360 | 1150 | 1070 | 770 | 720 | 600 | 540 | 450 | 400 |
| Preschool, RUB | 4960 | 2530 | 1720 | 1620 | 1320 | 1110 | 1030 | 730 | 680 | 570 | 500 | 400 | 370 |
---