Children's Museum
---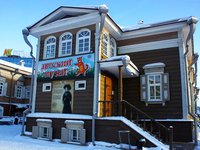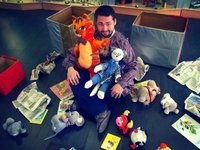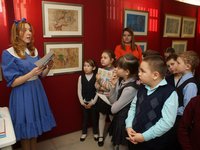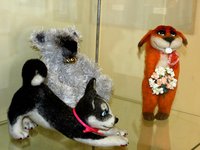 ---
A museum in which everyone can to be a child. The tour of the small exposition of the museum takes place in an interactive format of the master class. You can try yourself in the role of a puppet master and penetrate into the mysteries of the world of toys. Or you can go to the school desk of past years and learn about how pupils studied in tsarist Russia. Drawing, origami, dancing, cognitive and developing games – all this is a museum of endless childhood for any age.

Duration: 3 hours.

Visit to the museum: Children's Museum Center of the Irkutsk Regional Museum of Local Lore.

The cost of the tour includes:
the price of admission to the museum,
participation in a master class on the topic to choose from,
rent of comfortable transport for 3 hours,
service of a qualified guide for 3 hours.
Restriction on age: none.
---
---
Price list:
| | | | | | | | | | | | | | |
| --- | --- | --- | --- | --- | --- | --- | --- | --- | --- | --- | --- | --- | --- |
| Number of people in the group | 1 | 2 | 3 | 4 | 5 | 6 | 7-10 | 11-13 | 14-18 | 19-23 | 24-32 | 33-39 | 40-49 |
| Adult, RUB | 5070 | 2640 | 1830 | 1730 | 1420 | 1220 | 1130 | 830 | 790 | 680 | 600 | 520 | 480 |
| School, RUB | 5000 | 2570 | 1760 | 1660 | 1360 | 1150 | 1070 | 770 | 720 | 600 | 540 | 450 | 400 |
| Preschool, RUB | 4960 | 2530 | 1720 | 1620 | 1320 | 1110 | 1030 | 730 | 680 | 570 | 500 | 400 | 370 |
---