Irkutsk Prison Castle
---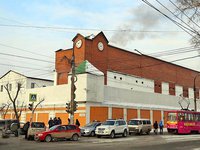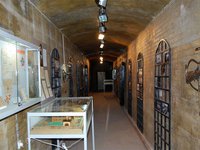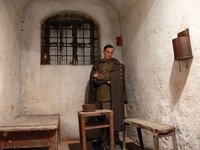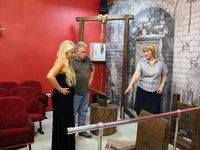 ---
Walk through the closed territory of one of the ten most famous prisons in Russia – the Irkutsk prison castle. Prisoners of this jail were a variety of celebrities ranging from famous Russian writers like Chernyshevsky and Korolenko and ending with the leaders of the party of the USSR like Kuibyshev, Dzerzhinsky, Frunze and Stalin. Three real cameras will show us with the difficult life of prisoners of the past and the present. In addition, we will be able to overlook two more rooms. In one exposition dedicated to the Supreme Ruler of the Russian Empire Alexander Kolchak, who spent the last month of his life in this prison. In the other, we learn about the plight of repressed Orthodox clergymen in Siberia, among which was the holy martyr Tatiana Grimblyt. At the end of the tour we will see a film about the life and role of Admiral Kolchak in the history of Russia.

Duration: 3 hours.

Visit to the museum: Museum of the History of the Irkutsk Prison Castle named after A.V.Kolchak.

The cost of the tour includes:
the price of admission to the museum,
rent of comfortable transport for 3 hours,
service of a qualified guide for 3 hours.
Restriction on age: the excursion is not recommended for persons under the age of 14 years.

Attention! The excursion should be planned no later than 4 days before the event, since the passport details of the participants are required for obtaining a written permission to visit the prison castle.
---
---
Price list:
| | | | | | | | | | | | | | |
| --- | --- | --- | --- | --- | --- | --- | --- | --- | --- | --- | --- | --- | --- |
| Number of people in the group | 1 | 2 | 3 | 4 | 5 | 6 | 7-10 | 11-13 | 14-18 | 19-23 | 24-32 | 33-39 | 40-49 |
| Price for 1 person in rubles | 5000 | 2570 | 1760 | 1660 | 1360 | 1150 | 1070 | 770 | 720 | 600 | 540 | 450 | 400 |
---