Orangery of SIPPB
---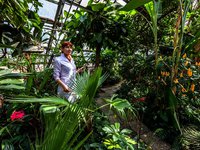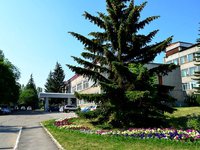 ---
We invite you to visit the research greenhouse, which brings together some of the most unusual tropical plants, many of which are unique and are grown here. For a few moments we will be in the jungle world, which poses its own dangers and temptations, which you can learn to avoid. The best place for those who are missing summer in winter.

Duration: 3 hours.

Visit to the museum: Orangery of Siberian Institute of Plant Physiology and Biochemistry.

The cost of the tour includes:
the price of admission ticket to the orangery,
rent of comfortable transport for 3 hours,
service of a qualified guide for 3 hours.
Restriction on age: none.
---
---
Price list:
| | | | | | | | | | | | | | |
| --- | --- | --- | --- | --- | --- | --- | --- | --- | --- | --- | --- | --- | --- |
| Number of people in the group | 1 | 2 | 3 | 4 | 5 | 6 | 7-10 | 11-13 | 14-18 | 19-23 | 24-32 | 33-39 | 40-49 |
| Adult, RUB | 5100 | 2680 | 1870 | 1770 | 1560 | 1260 | 1170 | 870 | 830 | 720 | 650 | 560 | 520 |
| School, RUB | 5140 | 2700 | 1900 | 1800 | 1490 | 1290 | 1200 | 900 | 850 | 740 | 670 | 590 | 550 |
| Preschool, RUB | 5200 | 2780 | 1960 | 1860 | 1560 | 1360 | 1270 | 970 | 920 | 800 | 740 | 660 | 620 |
---