Kennel "K-9"
---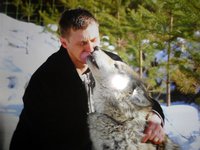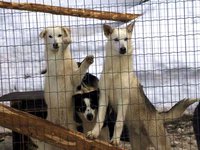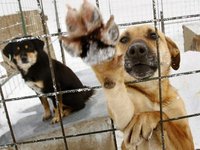 ---
Acquaintance with the world of four-legged friends of human. During the excursion through the territory of the kennel "K-9" we learn about the habits of dogs, their nutrition and health, we will learn the basics of training. We have to get acquainted with the distant ancestor of dogs - the gray wolf, as well as other representatives of the Siberian taiga. We will learn how to choose the right pets and understand the meaning of the phrase: "We are responsible for those who have tamed."

Duration: 3 hours.

Visit to the museum: Kennel "K-9".

The cost of the tour includes:
the price of admission to the territory of the kennel,
rent of comfortable transport for 3 hours,
service of a qualified guide for 3 hours.
Restriction on age: the excursion is not recommended for persons under the age of 7 years.

Attention! The entrance to the territory of the kennel is free, the entrance fee to the territory of the kennel is an initiative of the excursion agency and is transferred to the nursery staff as a donation for the needs of the animals contained there. You can refuse entrance fees (-70 rubles/person) and replace it with an equivalent donation.
---
---
Price list:
| | | | | | | | | | | | | | |
| --- | --- | --- | --- | --- | --- | --- | --- | --- | --- | --- | --- | --- | --- |
| Number of people in the group | 1 | 2 | 3 | 4 | 5 | 6 | 7-10 | 11-13 | 14-18 | 19-23 | 24-32 | 33-39 | 40-49 |
| Price for 1 person in rubles | 5000 | 2570 | 1760 | 1660 | 1360 | 1150 | 1070 | 770 | 720 | 600 | 540 | 450 | 400 |
---