Merchants of Irkutsk
---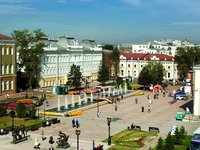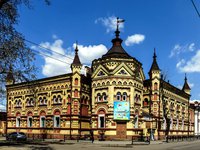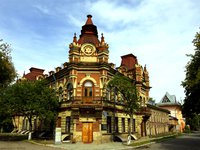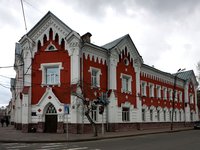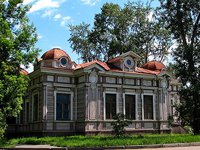 ---
In this excursion we will get acquainted with the estate of Irkutsk that get the fame of the richest and most enlightened city of Siberia - the merchant class. We will remember its most brilliant representatives, the richest family dynasties. We will learn about how these people earned in different historical periods, with what and how they lived, what they sought. During the trip we will see a lot of luxurious mansions and public buildings constructed with the money of merchants.

Main attractions: Church of the Savior, Kirov Square, orphanage of Ivan Bazanov, house of Basnin, Square of Labor, Moscow Courtyard, mansions of Vtorov, Faynberg, Medvednikov, Sibiryakov School, Transfiguration Church, Irkutsk Arbat (Uritsky street), house of Kuznets, Ivano-Matrenenskaya children's hospital, the estate of city head Sukachev, Central Park of Culture and Leisure, Irkutsk Sloboda (130th quarter), the mansions of Butin and Dudorovsky, Saint Charlambos church, the General Directorate building of the Russian-American company.

Duration: 3 hours.

Visit to the museum: not planned.

The cost of the tour includes:
rent of comfortable transport for 3 hours,
service of a qualified guide for 3 hours.
Restriction on age: the excursion is not recommended for persons under the age of 12 years.

The excursion can be combined with a visit to: Museum of the History of the City of Irkutsk (+100/150 rubles), the Museum of Urban Life (+100/150 rubles), the estate of city head Sukachev (+100/150 rubles).
---
---
Price list:
| | | | | | | | | | | | | | |
| --- | --- | --- | --- | --- | --- | --- | --- | --- | --- | --- | --- | --- | --- |
| Number of people in the group | 1 | 2 | 3 | 4 | 5 | 6 | 7-10 | 11-13 | 14-18 | 19-23 | 24-32 | 33-39 | 40-49 |
| Price for 1 person in rubles | 5990 | 2990 | 1990 | 1830 | 1460 | 1220 | 1110 | 740 | 670 | 540 | 450 | 360 | 290 |
---