Golden buckle of Transsib
from 2240Р
(14 hours)
12+
---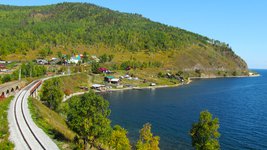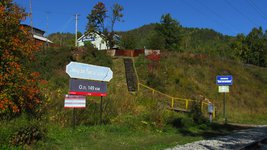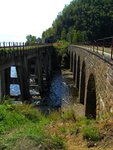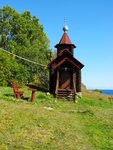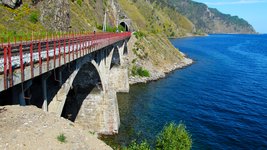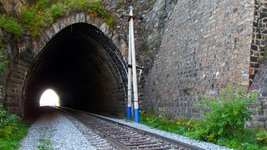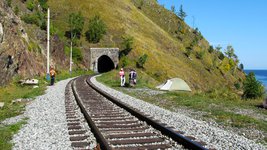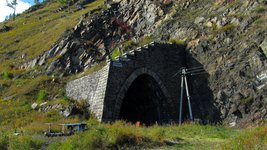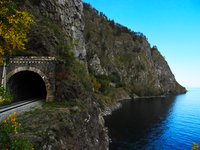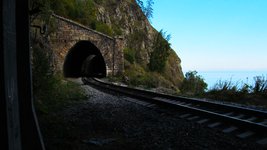 ---
We will make a trip to a unique natural and engineering complex – the Circum-Baikal Railway. We will start our journey in Irkutsk on a passenger train station and will take a trip to Lake Baikal. On the way we will learn a brief history of road construction in the Angara region, among which the most unparalleled in complexity was the Trans-Siberian Railway – the Russian steel belt. When we will reach the station Dark Fold, we will descend from the top of the Olkhinskoye plateau directly to the monuments of Circum-Baikal Railway. Standing next to the magnificent engineering constructions we will knew all features of their creation. In case of good physical preparation of the group, we will go further to the Habartui Tunnel Complex – the Circum-Baikal Railroad in miniature, where we will see all types of buildings of the CBR on a small distance of the railway track. Next, we will go back to the station Dark Fold to return back to Irkutsk.

Main attractions: Angasolskaya loop, stone and concrete viaducts through the river Angasolka, Gallery №16 "Big Angasolskaya", Gallery №17 "Small Angasolskaya", Children and Youth Mountaineering Camp "Angasolka", Tunnel №38 "Small Prop Bay" tunnel number 37 "Big Prop Bay", Gallery No. 15 "Unnamed", Power station in Habartui Fold, rocks excavation of Cape Khabartui, Tunnel No. 36 "Small Khabartui", Gallery №14 "Unnamed", Gallery №13 " Khabartui", Tunnel №35 " Great Khabartui".

Duration: 14 hours, 18-22 km.

Visit to the museum: not planned.

The cost of the tour includes:
the price of the ticket for train back and forth,
services of a qualified guide for 14 hours,
services of qualified medical support for 14 hours,
two meals a day in the village of Staraya Angasolka at the Irkutsk mountaineering camp,
delivery to the place of residence after arrival in Irkutsk.

Restriction on age: the excursion is not recommended for persons under the age of 12 years.

Attention! Participation requires an inoculation against tick-borne encephalitis or medical insurance in case of a tick bite, as well as a repellent spray. In winter it is possible to organize a ski trip to Slyudyanka
---
---
Price list:
| | | | | | | | | | | | | | |
| --- | --- | --- | --- | --- | --- | --- | --- | --- | --- | --- | --- | --- | --- |
| Number of people in the group | 1 | 2 | 3 | 4 | 5 | 6 | 7-10 | 11-13 | 14-18 | 19-23 | 24-32 | 33-39 | 40-49 |
| Adult, RUB | 21800 | 11330 | 7840 | 6100 | 5050 | 4950 | 4850 | 4670 | 4260 | 3600 | 3180 | 2800 | 2470 |
| School, RUB | 21580 | 11100 | 7620 | 5870 | 4830 | 4730 | 4630 | 4440 | 4030 | 3380 | 2960 | 2570 | 2240 |
---